Meet Pittsburgh Chapter Leadership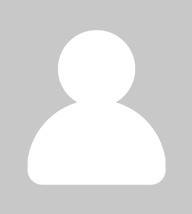 Melissa Choma, RN, LNCC
President
Melissa Choma is currently working as an in-house legal nurse consultant for the law firm of Marshall, Dennehey, Warner, Coleman & Goggin. She works in the medical malpractice division of this large defense firm. She obtained her Diploma in Nursing from the Ohio Valley Hospital School of Nursing (now the Trinity Health System School of Nursing) in Steubenville, OH in 1989. She began her nursing career at the Ohio Valley Hospital in Steubenville, working on ICU/CCU/Tele Stepdown units. In September 1997 she became a travel nurse, working on various units, including open-heart stepdown. After several assignments at the University of Maryland Medical Center in Baltimore, she accepted a full-time position on their abdominal transplant floor, caring for patients who had undergone liver, pancreas, and kidney transplants. While there, she also served as charge nurse and preceptor to many new nurses. She returned to western Pennsylvania in July of 2007, taking a position at the Thomas E. Starzl Transplantation Institute of UPMC as a Clinical Transplant Coordinator, caring for a large caseload of patients who had received kidney transplants. While there, she completed a home study course for legal nurse consulting. In March of 2014 she became the in-house LNC for the Pittsburgh office of MDWCG and obtained her LNCC in October of 2017. She joined the Pittsburgh Chapter of AALNC to begin networking with other nurses who have taken the journey into this branch of the nursing profession.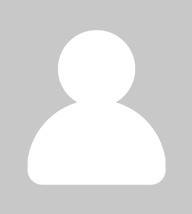 Kelly Campbell
Past President
Kelly Campbell RN BSN CP CLNC CLCP serves as CEO for Cardinal LifeCare Consulting. She is also member Board of Directors for Visiting Nurses of Western PA and Senior Lutheran Life. She served as Editor and Co-Editor Journal Nurse Life Care Planning. Kelly has multiple publications in Journal of Nurse Life Care Planning, Journal of Life Care Planning and Perfusion Journal. Kelly is a chapter author and peer reviewer for AALNC Principle and Practice textbook. She was an associate editor for the first drafts for six chapters in this text. Kelly is also the author of upcoming edition of Core Curriculum Nurse Life Care Planning Text. She is the Co-Host for Legal Nurse Business Podcast with Pat Iyer.
Kelly has serves as a clinical mentor for Duquesne Graduate School of Forensic Nursing. She is an accomplished speaker who has presented at national conferences in several fields of medicine, including Texas Heart 25th anniversary honoring pioneer heart surgeon Dr Denton Cooley. She has the honor of being the clinical specialist for assisting Dr. OZ with the first robotic heart surgery in the United States. She then participated in the first robotic heart surgery in Texas, first in VA, first in WI, first in CA, OH, etc. Her career also included working with corporations to assist in bringing medical devices to market.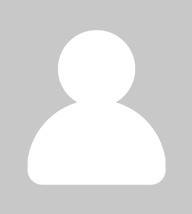 Donna Falcone
President-Elect
Donna Falcone, DNP, MSN, MS, FNP-BC, CRNP began her career in psychology, working in the fields of
drug and alcohol/mental health counseling and hospice and home care. Seeking a medical focus on the
the patient, she attended Duquesne University's second degree program to obtain her BSN. She
continued to work in the field of hospice/palliative care, home care, and psychiatric medicine as she
pursued her additional education at Waynesburg University for her MSN, DNP at Chatham University,
and Franciscan University for her Family Nurse Practitioner certification. Donna has served on the HPNA
Board of Directors, LIFE Pittsburgh Ethics Committee, is currently on the GAPNA Board of Directors and
Chatham University Alumni Board of Directors. Donna continues to work in the field of promoting best
practice through her work supervising nurse practitioners, providing direct care to patients in hospice
and palliative care and maintains a private practice in psychiatric medicine. Donna speaks nationally on
resilience, stress management, team cohesiveness, grief/loss and leadership. She has presented at
AALNC Pittsburgh Chapter, GAPNA and PCNP. Donna was invited to her first AALNC Pittsburgh meeting
in 2017 and immediately became a member, serving as Director at Large and is the President elect for
2023.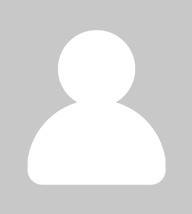 Stephanie Kress, BSN, RN, CMSRN
Secretary/Treasurer
Stephanie's nursing career has spanned 25 years after obtaining her BSN at Duquesne University in Pittsburgh. She began in medical cardiology at a university-based medical center and after 7 years, transferred into a clinician position for the thoracic surgery department where she became medical/surgical certified. Since 2006, she has worked as a critical care float RN at a large community hospital. Stephanie has been in independent practice as an LNC since 2009, specializing in medical malpractice. She also serves as a volunteer nurse at a local parochial school and as a CPR instructor in the community. She has enjoyed planning our chapter's special events and dinner and her time as editor of our newsletter, The LiNC. She is so grateful for the wonderful experience of serving on the board as Director at Large in 2016-17, President in 2018 and Secretary/Treasurer 2021-22.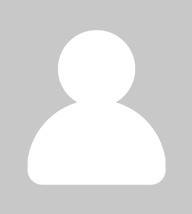 Sharon McEwen MSN, RN-BC, LNC
Director At Large
Sharon McEwen is currently working for the EMR vendor Cerner and is a Lead Clinical Consultant in Infection Control. She received her diploma in nursing from UPMC Shadyside Hospital School of Nursing in 1986. Her nursing career began on a telemetry unit at UPMC Shadyside. From the telemetry unit she moved into the ICU float pool where she gained experience in Med-Surg ICU, CCU, Neuro ICU, and Cardio-Thoracic ICU. She worked in the float pool for 5 years and then decided to move over to UPMC Presby where she could follow her dream to be a trauma nurse. She stayed in the ED/Trauma unit for 2 years and then she transitioned to the Surgical Trauma ICU and Transplant unit at Presby where she cared for liver, kidney, and pancreas transplant patients for another year. She then went back to UPMC Shadyside where she became the Unit Director of the Surgical Oncology ICU for 5 years. During that time, she earned her master's degree in nursing with a focus on nursing informatics. She became interested in Informatics when UPMC Shadyside went from paper documentation to electronic documentation. She was a super user and enjoyed learning new technology in healthcare. She wanted to utilize her knowledge and skills in informatics, so she went back to UPMC Presby in 2011 to serve as Director of Clinical and Operational Informatics. She stayed there for a year and left UPMC after 28 years to work for Community Health System (CHS) as a Regional Clinical Informaticist and was responsible for 10 hospitals across the country submitting meaningful use documents to CMS. After doing that for a year she landed a job at Cerner and has been there for the past 7 years. Four of the seven years at Cerner were spent as Chief Nursing Informatics Officer (CNIO) in Ohio. She received her specialty certification from the AANC in Informatics in 2018. During the time as CNIO she found her passion for legal nurse consulting working closely with the Risk Manager reviewing electronic medical records. She received her certificate in Legal Nurse Consulting from the University of Akron in 2018. She joined the Pittsburgh AALNC chapter and the National AALNC and has learned so much from her colleagues. She served on the education committee at the national level and is a board member for the Pittsburgh chapter.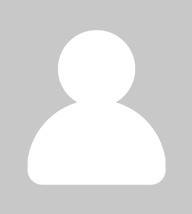 Wendy Mildner, DNP, RN
Director at Large
Wendy Mildner is a registered nurse with almost 40 years of nursing and leadership experience.  Wendy graduated with a diploma in nursing and has earned her doctorate of nursing practice at Waynesburg University.  Wendy's background includes ICU, ER, pediatrics, correctional health, and transfusion medicine with the last 11 years spent in leadership roles in the senior living industry.  Wendy also has experience in managing workers compensation programs in the business and healthcare settings.  Last year Wendy opened her own consulting firm in the areas senior living quality/risk management/operations and workers comp program management.  Wendy enjoys the quality and risk management aspect of what she does, always looking to improve care and services to those under her watch.  Wendy has been a member of the AALNC and the Pittsburgh Chapter for two years and is looking forward to working with a group of talented people.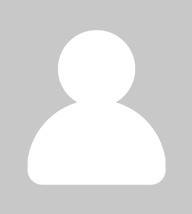 Tiffany Tomkowitz
Director At Large
Tiffany Tomkowitz is a registered nurse at Jefferson Hospital. With a background in telemetry, she works on a variety of units as part of the float pool. In 2020, she was elected as the chairperson for Jefferson's Research and Innovation council.
Tiffany serves as a nursing expert on plaintiff and defense medical malpractices cases throughout the country. She recently began working on Zantac litigation for Wexler Wallace.
Tiffany received her BS in Biology from St. Vincent College and her BSN from Duquesne University's accelerated 2nd degree program.
In 2011, Tiffany attended her first Pittsburgh Chapter AALNC Conference and became a member soon after. In 2015, she joined the board of directors as a director at large. In 2019, she proudly served as the Pittsburgh Chapter president. She has been a presenter at chapter meetings, a contributing author to the LiNC and the website/social medial manager.
Tiffany lives in Elizabeth Township with her husband Steve and their 3 children - Nicholas (12), Natalie (10) and Julia (7).
Benefits of Pittsburgh Chapter Membership
Become A Member of the Pittsburgh Chapter
RN membership may be granted to any registered nurse who maintains active licensure in the U.S. or is recognized by the International Counsel of Nurses as a professional nurse, who practices in or is interested in the practice of legal nurse consulting.  Membership of our national organization, American Association of Legal Nurse Consultants is a requirement before joining our local chapter.  See aalnc.org for more information.  All new applicants who join after June 1st will be granted an extended membership through December of the following year as an incentive for those who join late in the current membership year.
Non-RN membership may be granted to individuals with an interest in the goals and activities of the AALNC- Pittsburgh Chapter.  
By applying for membership, you certify that the information is correct and authorize inclusion of the given information in the local membership directory.