Meet Pittsburgh Chapter Leadership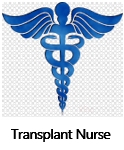 Melissa Choma, RN, LNCC
President
Melissa Choma is currently working as an in-house legal nurse consultant for the law firm of Marshall, Dennehey, Warner, Coleman & Goggin. She works in the medical malpractice division of this large defense firm. She obtained her Diploma in Nursing from the Ohio Valley Hospital School of Nursing (now the Trinity Health System School of Nursing) in Steubenville, OH in 1989. She began her nursing career at the Ohio Valley Hospital in Steubenville, working on ICU/CCU/Tele Stepdown units. In September 1997 she became a travel nurse, working on various units, including open-heart stepdown. After several assignments at the University of Maryland Medical Center in Baltimore, she accepted a full-time position on their abdominal transplant floor, caring for patients who had undergone liver, pancreas, and kidney transplants. While there, she also served as charge nurse and preceptor to many new nurses. She returned to western Pennsylvania in July of 2007, taking a position at the Thomas E. Starzl Transplantation Institute of UPMC as a Clinical Transplant Coordinator, caring for a large caseload of patients who had received kidney transplants. While there, she completed a home study course for legal nurse consulting. In March of 2014 she became the in-house LNC for the Pittsburgh office of MDWCG and obtained her LNCC in October of 2017. She joined the Pittsburgh Chapter of AALNC to begin networking with other nurses who have taken the journey into this branch of the nursing profession.

Wendy Mildner, RN, MSN, DNP
President-Elect
Wendy Mildner is a registered nurse with almost 40 years of nursing and leadership experience.  Wendy graduated with a diploma in nursing and has earned her doctorate of nursing practice at Waynesburg University.  Wendy's background includes ICU, ER, pediatrics, correctional health, and transfusion medicine with the last 11 years spent in leadership roles in the senior living industry.  Wendy also has experience in managing workers compensation programs in the business and healthcare settings.  Last year Wendy opened her own consulting firm in the areas senior living quality/risk management/operations and workers compensation program management.  Wendy is currently faculty at UPMC Mercy School of Nursing where she is enjoying growing our next generation of nurses.  She enjoys the quality and risk management aspect of what she does and is always looking to improve care and services to those under her watch.   Wendy has been a member of the AALNC and the Pittsburgh Chapter for three years and previously served as Director at Large.  She is looking forward to working with a talented group of people.  

Stephanie Kress, BSN, RN, CMSRN
Secretary/Treasurer
Stephanie's nursing career has spanned 25 years after obtaining her BSN at Duquesne University in Pittsburgh. She began in medical cardiology at a university-based medical center and after 7 years, transferred into a clinician position for the thoracic surgery department where she became medical/surgical certified. Since 2006, she has worked as a critical care float RN at a large community hospital. Stephanie has been in independent practice as an LNC since 2009, specializing in medical malpractice. She also serves as a member and volunteer for Western Pa Wounded Warriors and as a CPR instructor in the community. She has enjoyed planning our chapter's special events and dinner and her time as editor of our newsletter, The LiNC. She is so grateful for the wonderful experience of serving on the board as Director at Large in 2016-17, President in 2018 and Secretary/Treasurer 2021-24.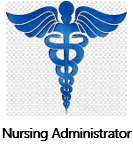 Carol Patton, DrPH, FNP-BC, CRNP, CNE
Director At Large
Dr. Patton holds a Bachelor of Science in Nursing from Pennsylvania State University, a Master of Science degree in primary care nursing from West Virginia University and a Doctoral Degree in Public Health (Dr.PH) from the University of Pittsburgh School of Public Health with emphasis in Health Services Administration.  Dr. Patton completed her studies as a family nurse practitioner from West Virginia University as a post-master's student and also completed a certificate program in Healthcare Informatics and Technology at Drexel University.  
Dr. Patton is certified by the American Nurses Credentialing Center (ANCC) as a family nurse practitioner.  Dr. Patton maintains a clinical practice and is a Certified Nurse Educator (CNE) through the National League for Nursing.  Dr. Patton is a Program Evaluator and a Distant Education Accrediting Commission Evaluator (DEAC).  Dr. Patton has served in leadership roles for local, regional, national and state nursing organizations as well as professional nursing organizations.  Dr. Patton is a member of several professional nursing organizations and is serving in a variety of leadership roles in these professional nursing organizations.  
Dr. Patton has published and presented nationally and internationally on several topics related to clinical nursing practice and organizational leadership and change to create high reliability organizations that focus on patient safety and quality as well as nurse satisfaction and retention.  Dr. Patton has served in leadership roles as Director of Nursing Research for 2 major healthcare systems facilitating nursing research, nursing scholarship and evidence-based practice for Magnet.  
Dr. Patton has written extensively regarding topics of healthcare communications and other key topics and concepts focusing on development of high reliability teams and specifically on developing strategies and cultures to enhance patient safety and quality.  Dr. Patton serves also as a nursing education consultant creating and revising AD, BSN, RN-BSN, Master's, Family Nurse Practitioner Programs, DNP and PhD programs preparing nurses at all educational levels to be able to positively impact nursing services and healthcare delivery in the 21st century.

Audrey Lalli, RN, BSN, CRRN
Director at Large
I graduated from WVU School of Nursing with a BSN and began my nursing career in May of 1978, working in Med-Surg.  Enjoying the experiences nursing can expose one to, I then switched to Cardiac Care/Step-Down, Orthopedics, Substitute School Nursing, Home Care and finally Rehabilitation Nursing.  I have remained in Rehabilitation 32 years, obtaining my CRRN.  I presently am the Director of Quality and Risk Management after being a Nurse Manager there for over 12 years, on a unit specializing in Spinal Cord Injury.  The unit did have patients with other diagnoses as well.  I have had other management roles during my years at Harmarville (first named HealthSouth and now a name change to Encompass), such as being Interim Chief Nursing Officer for several months and being an active participant in helping to establish policies and procedures based on best practices.  My consulting career began in 2011.  I review both plaintiff and defense cases with almost a 50% case mix.  I have been deposed approximately 25 times and to trial twice.  I find expert work very interesting and rewarding.  It actually makes my primary job more tolerable at times!  I served on the Board of Directors of the Pittsburgh Chapter from 2014 to 2017, being a Past President in 2016.  I was honored to be nominated for the Board and I will be honored to serve again.

Tiffany Tomkowitz, BS, BSN, RN
Director At Large
Tiffany Tomkowitz is a registered nurse at Jefferson Hospital. With a background in telemetry, she works on a variety of units as part of the float pool. In 2020, she was elected as the chairperson for Jefferson's Research and Innovation council.
Tiffany serves as a nursing expert on plaintiff and defense medical malpractices cases throughout the country. She recently began working on Zantac litigation for Wexler Wallace.
Tiffany received her BS in Biology from St. Vincent College and her BSN from Duquesne University's accelerated 2nd degree program.
In 2011, Tiffany attended her first Pittsburgh Chapter AALNC Conference and became a member soon after. In 2015, she joined the board of directors as a director at large. In 2019, she proudly served as the Pittsburgh Chapter president. She has been a presenter at chapter meetings, a contributing author to the LiNC and the website/social medial manager.
Tiffany lives in Elizabeth Township with her husband Steve and their 3 children - Nicholas (12), Natalie (10) and Julia (7).
Benefits of Pittsburgh Chapter Membership
Become A Member of the Pittsburgh Chapter
RN membership may be granted to any registered nurse who maintains active licensure in the U.S. or is recognized by the International Counsel of Nurses as a professional nurse, who practices in or is interested in the practice of legal nurse consulting.  Membership of our national organization, American Association of Legal Nurse Consultants is a requirement before joining our local chapter.  See aalnc.org for more information.  All new applicants who join after June 1st will be granted an extended membership through December of the following year as an incentive for those who join late in the current membership year.
Non-RN membership may be granted to individuals with an interest in the goals and activities of the AALNC- Pittsburgh Chapter.  
By applying for membership, you certify that the information is correct and authorize inclusion of the given information in the local membership directory.