Upcoming Events and Education
The Pittsburgh Chapter is Proud to Welcome The AALNC Annual Forum 2024!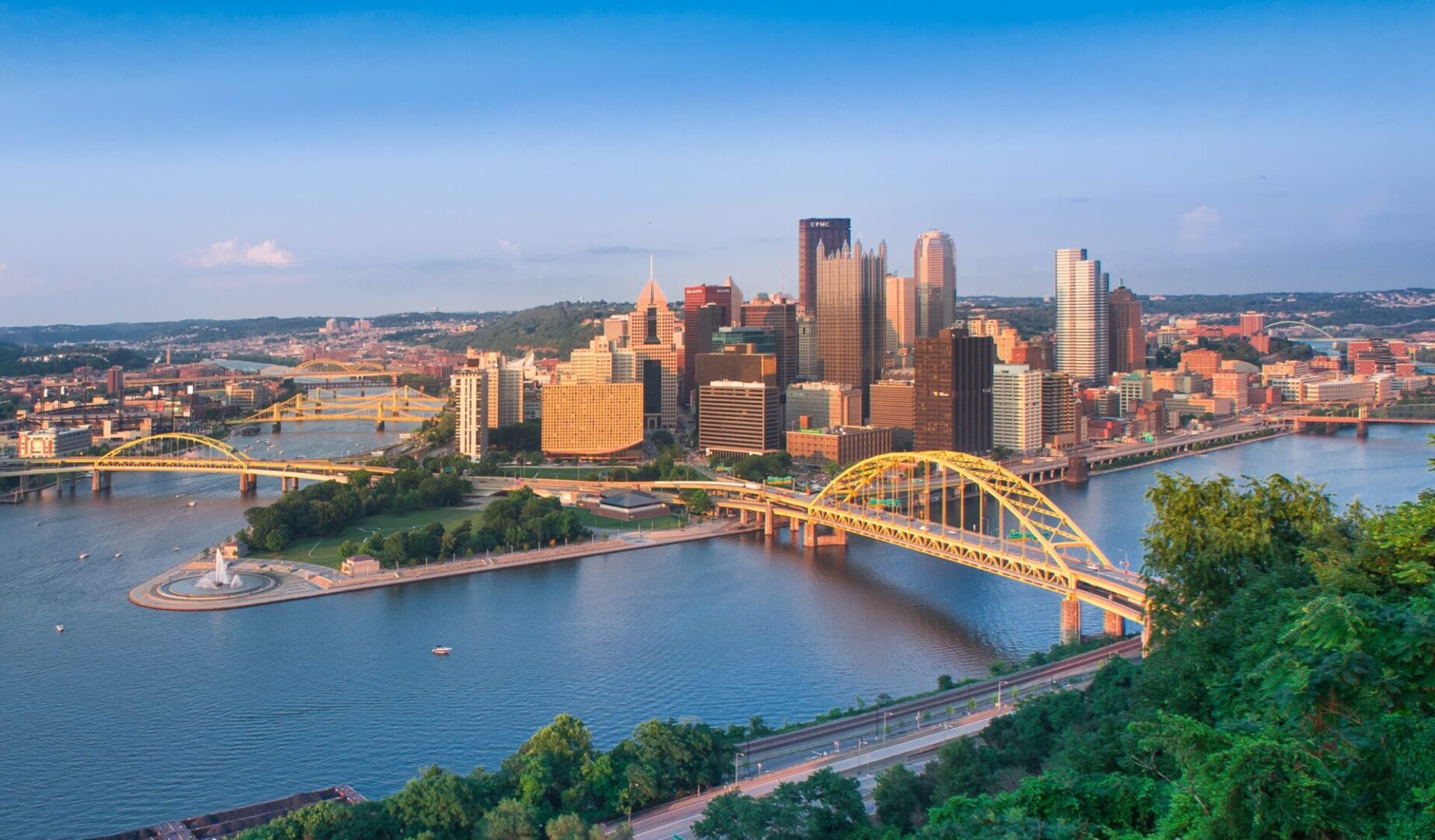 Omni William Penn Hotel
Pittsburgh, PA
Stay tuned for more details!
AALNC- Pittsburgh Chapter Annual Holiday Dinner
Please join us as we present our new officers and celebrate the Holiday Season and another successful and prosperous year for the Pittsburgh Chapter of the American Association of Legal Nurse Consultants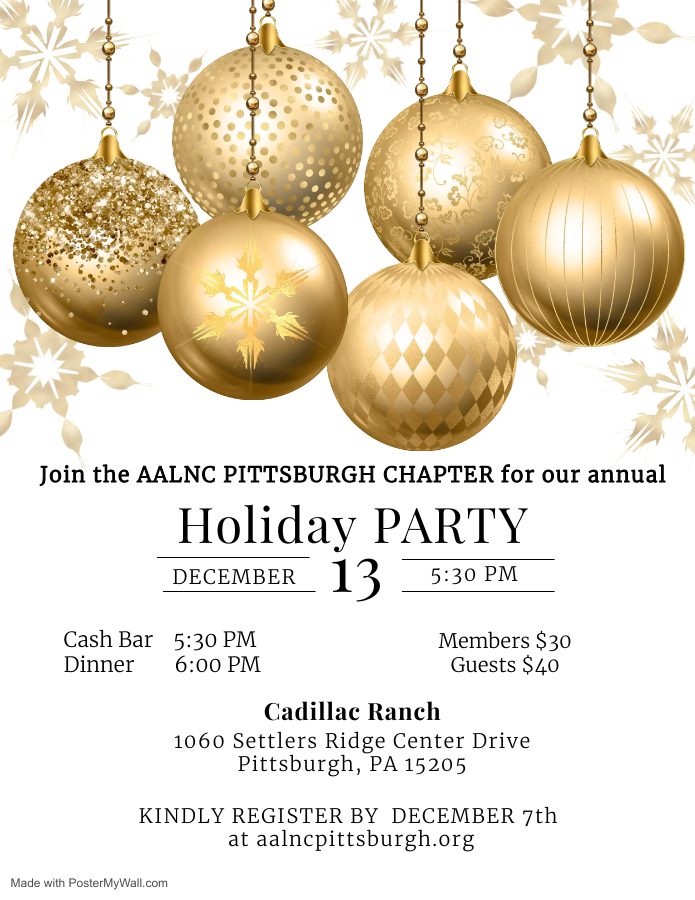 *Dinner includes House Salad, choice of Grilled Chicken Breast, Cedar Plank Salmon or Top Sirloin and Churro Donuts for dessert.